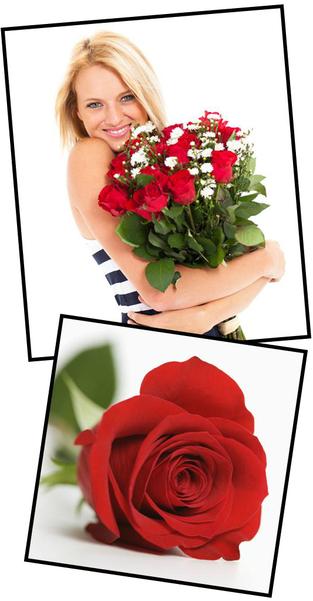 At a time when demand for food from charity providers is high at local food banks in all areas of the country, florists across the central United States will gather nearly 40 tons of food for those in need. Caring Rose Week, held in early November, is now in its 20th year.
Flower shops will sell deeply discounted bouquets of one dozen long-stemmed roses while supplies last, and accept canned goods as partial payment. The florists in each community choose a local food-distribution charity. Collected canned goods are distributed through the charity to feed those within the community who cannot otherwise meet their nutritional needs. Coming at the onset of seasonally cold weather, the program helps food-distribution programs when families begin to experience the greatest financial pressure.
Conceived in 1998, Caring Rose Week was created by Harry Whelden, General Manager of North American Wholesale Florist in Sioux Falls, SD. A former food-industry businessman, Whelden took an interest in "National Hunger and Homelessness Awareness Week" sponsored by the National Coalition for the Homeless and the National Student Campaign Against Hunger & Homelessness which takes place each year one week before Thanksgiving.
"Nearly 350 flower shops across the Great Plains, Minnesota and Wisconsin are taking the time and energy to help meet this need, and I'm truly grateful," says Whelden. "While many are buying toys and other Christmas gifts, many across America are without food."
Fore more information about National Hunger and Homelessness Awareness Week, see the National Coalition for the Homeless website: https://www.nationalhomeless.org/projects/awareness-week/ .
For more information and details about Caring Rose Week, visit CaringRoseWeek.com.